Select the equipment that best suits your needs
Some examples of possible stand types.
Please contact us if you require a stand to be customised for your needs.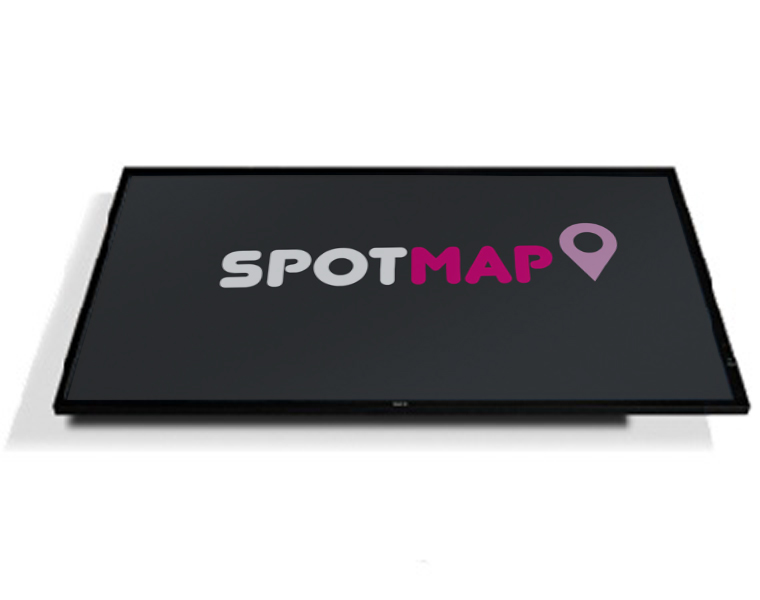 Wall display
from 32 to 60 inches or more! Different finishes are available
To be mounted on a wall
Coffee table
•Available in 42 inch size
•Ideal for waiting areas and lounges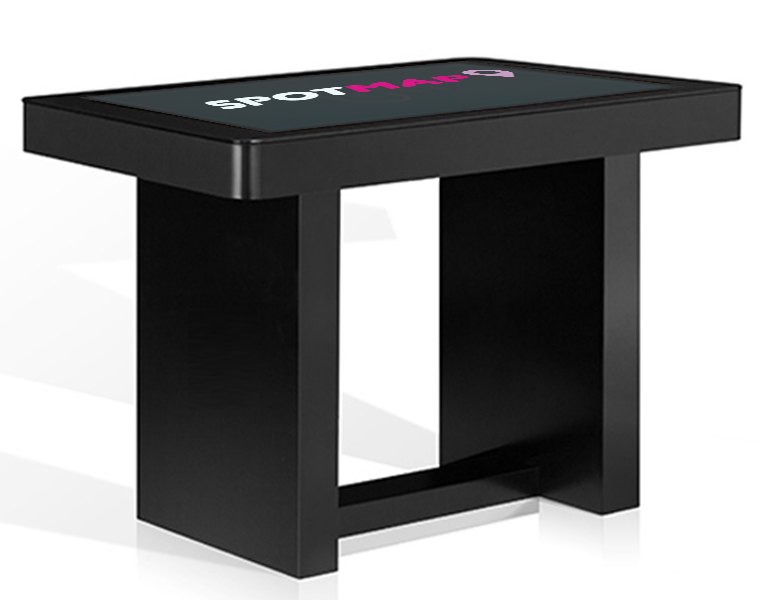 Touch table
•Available in 42 inches size
•Ideal for reception areas, cafeterias, bars…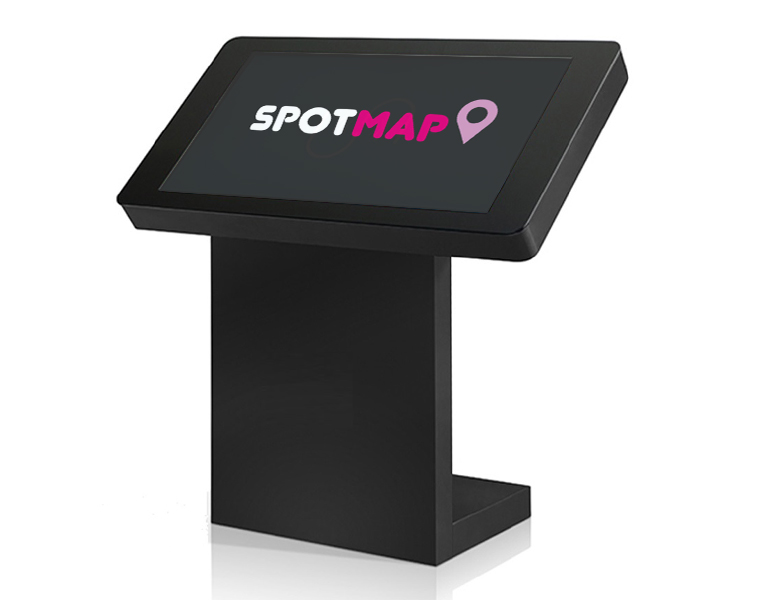 Touch lectern
•Available in 42 inches size
•Ideal at the entrance of exhibitions and trade shows
A range of equipment adapted to suit your needs
In order to meet all your requirements, we propose a wide range of equipment: wall mounted touch-screens, tactile coffee tables or lecterns.
These stands can be tailor-made in accordance to your corporate image.
Solution compatible with equipments of our partners
Spotmap is, first and foremost, a software solution that can be supported by a variety of equipment corresponding to specific requirements. In order to enlarge your choice of potential support platforms, we have validated certain platforms provided by partnering manufacturers..
Contact us for more information.
An incomparable navigation experience
The incomparable navigation experience offered by our Spotmap plan is in part linked to the tactile technologies that have been used in its design: up to 32 simultaneous touch-points guarantee an absolute freedom of movement.
Contact our experts for more information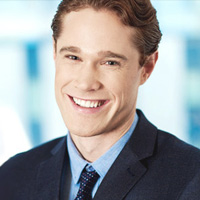 Serge
Technical Support Spotmap
---
Please feel free to contact me, I'll be glad to answer to your questions!
1Spotmap…is, first and foremost, a software solution
Above all, Spotmap is a software solution. With our strong experience of over 10 years in the dynamic display sector, we have the ability to meet your exact requirements by offering a wide range of in-house equipment, the development of custom-made stands, or equipment produced by our partners.
2Can I use my current equipment as a support medium for Spotmap?
According to the equipment at hand, they may be either completely compatible or they may require some degree of adaptation... Contact us and we'll be happy to inform you whether or not you can use your existing equipment.
3Can I rent Spotmap plans for my trade shows?
A trade show or exhibition is a temporary event; purchasing touch terminals can be a costly affair and makes little sense for such a short-lived usage. To facilitate the implementation of our plans, we have a rental department from which you can rent compatible equipment.